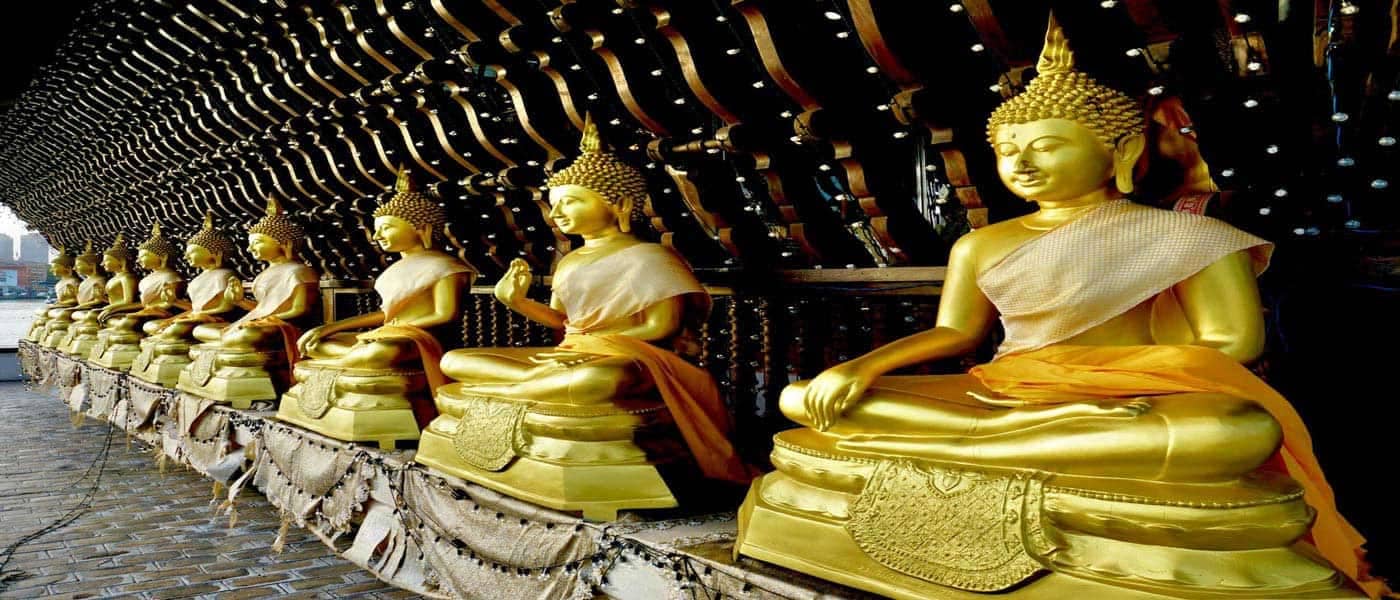 4 Best Sri Lanka Tour Packages 2023/2024
My personal experiences of several Sri Lanka Tours to various locations are detailed. Sri Lanka is an Exotic, Scenic and Beautiful Island and one of my favourite destinations. For an amazing vacation, book your Sri Lanka Tour.
Sri Lanka Tour Packages offers you an experience of stunning beaches and friendly inhabitants. Affordable prices and great experiences. Gorgeous surf, world-famous tea, and delectable food. Sri Lanka is a relatively small island compared to other countries in Asia. That does not reflect how much there is to see on this spectacular island. It is a unique, charming, and enthralling tiny island country south of India. 
How many days are required for Sri Lanka tour? You must set aside more than seven days to see the island's splendour. Is 7 days enough in Sri Lanka? If you have only seven days to spare, it will give you enough time to see the cultural heritage, lush green hill territories, and fantastic beaches on this beautiful island.
Do not be deterred by its moderately tiny size. This spectacular island has plenty to offer to all types of tourists. Whether you are an enthusiastic surfer, frequent hiker, beachgoer, animal lover or tea enthusiast, Sri Lanka Tour Packages delivers all this.
We provide the best holidays to Sri Lanka and the 4 Best Sri Lanka Tour Packages 2023/2024.
Get the Best from Sri Lanka Tour Packages
Lonely Planet magazine named Sri Lanka the best country to visit. It still is one of the most popular destinations for frequent travellers. More and more people come on a Sri Lanka adventure to see its many magnificent landmarks.
Sri Lanka tour packages will provide you with the most pleasurable experiences. There are numerous locations on this little island, and you will want to come back again and again. Watch the video below and realize there are many beautiful locations to visit. One Sri Lanka tour is not enough to see so many places!
The rich culture and beauty of Sri Lanka's history are captivating. If you have not visited this magnificent island, you might plan a Sri Lanka tour package for couple or a Sri Lanka tour package for family.
The whole coastline of Sri Lanka has abundant palm trees. Due to its proximity to the equator, the average annual temperature is 27°C (80°F).
Attractions of the Sri Lanka Tour Packages
There are few places with eight World Heritage Sites packed into as small an island as Sri Lanka's. Sri Lanka's 2000-year-plus history is in the ancient sites. Magnificent temples display beautiful features in caves or on top of well-known peaks. The most recent of them, Galle and Trincomalee, have a fortress-like appearance.
The island is well known for its gems, souvenirs, distinctive trinkets, and antiques. Colombo has a shopping area for jewelled elephants, Lankan masks, sarees, and sarongs.
Enjoy a picturesque view from Adam's Peak, a sacred mountain. It takes around three to four hours to climb to the top. It is best to see the fascinating view at sunrise in the early morning.
Sri Lanka is an excellent destination for deep-sea diving and whitewater rafting. Arugam Bay, Passikudah, Trincomalee, Unawatuna, Hikkaduwa, and Kalpitiya Beach are places for scuba diving and snorkelling.
Sri Lanka has 22 national parks and the highest elephant population in Asia, around 5,800. Minneriya National Park has the highest concentration of elephants in the world. Yala National Park has the highest population of leopards, and Wilpattu and other parks have a smaller population.
The top seven national parks are 1). Yala National Park 2). Wilpattu National Park 3). Bundala National Park 4). Udawalawe National Park 5). Horton Plains National Park 6). Minneriya National Park 7). Kaudulla National Park. These parks have elephants, monkeys, water buffalo, birds, and leopards. They bring you face-to-face with incredible nature.
Sri Lanka Tour Packages Selects Shortest Routes
Spend the morning in Anuradhapura admiring the oldest living human-planted tree. And the afternoon in Minneriya, marvelling at the massive elephant herd. Since there is little distance between places, travelling is simple.
Sri Lanka is excellent, affordable, and often not congested. Visit an exotic beach or a temple over 2,000 years old. See the joyful, smiling natives, magnificent birds, and flora as you stroll through a town.
Tropical Forest and Beaches
After you've been to the seaside and experienced the humid air, it is time to head to the hills. It is full of greenery and vegetation. Walkers and trekkers see them. Take the remarkable train journey to the tea estates and hills covered in tropical woods. Isn't this interesting? Of course, it is, so you should plan your family holidays to Sri Lanka.
Then again, there are also lovely beaches. White and usually unexplored. They are all around the island, so you will be close to a sandy jewel wherever you walk. If you can avoid the usual immobility, you may surf and dive into top-notch locations. It is usually not crowded. Sri Lanka Tour Packages can make a special package for you to visit the scenic beaches of Sri Lanka. We provide Sr Lanka tour packages from Colombo.
Discover the Exotic Island with Sri Lanka Tour Packages
Discover the exotic Indian Ocean island of Sri Lanka. It has ancient Empires, Cloudy Hills, and Amazing Waterfalls. Spectacular Views, Super Clear Waters, and the Deep Blue Ocean. Plan your Sri Lanka vacation with Sri Lanka group tour packages.
What is the best time to visit Sri Lanka? You can visit Sri Lanka all year round. Though it is a small island, it has two defined monsoon seasons. Therefore, choosing where to stay depends on the period of the year. October to March is the best time to visit the West and South coastlines. And usually, April or May to September is the right time to see the Eastern and Northern Regions. The entire year is the ideal time to visit Central Hills. But not in October and November, as these are usually the wettest months.
For once, you had the chance to escape the daily grind and take a break for a Sri Lanka tour. Visit a tropical haven called Sri Lanka! Choose a package lasting 4, 5, 6, or 7 days, or create your customized trip with Sri Lanka Tour Packages.
Gather your family or close friends, and let us handle all your travel requirements. Accept the road toward spiritual or cultural development and general well-being. And laziness away from the ills of the West, or lazy leisure.
Suppose you're looking to escape the daily grind or planning your first wedding trip. Or you are looking for the ideal family getaway with your partner and children. Sri Lanka Tour Packages always has something to offer you.
Creating an itinerary, reserving accommodations, and organising transportation to all tourist locations while travelling to a foreign nation may be challenging. Sri Lanka Tour Packages is there to handle all the preparation. And you need not worry about anything. All you need to do is unwind and enjoy Sri Lanka guided tours.
Read more on Sri Lanka: About Sri Lanka
Sri Lanka - Exotic Island In The Indian Ocean
Some of the Prime Locations in Sri Lanka are: Colombo City; Nuwara Eliya; Kandy City; Anuradhapura City & Galle City
We also have a dedicated domain for Amazing Tanzania Wildlife Safaris: Tanzania Wildlife Safaris